Ramadan 2020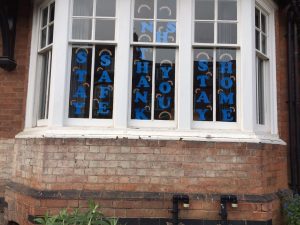 Mosques remain closed to evening prayers and feasting has become a more intimate affair, withing the confines of homes. The usual charity meal tables will be absent from the streets and the frequent friends and family gatherings associated with Ramadan have been suspended.
Usually during Ramadan, our young people would meet nightly at the mosque for their prayers and to have their Iftar meal (main meal of the fasting day) together or eat at Central Avenue whilst developing new friendships and social connections. However, this year the project has had to look at a different approach of bringing these young people together, due to self-isolation and social distancing measures in place and the loss of human contact in what is one of the most important times for a Muslim.
Celebrating Ramadan 2020 at Park Lodge Project
As we begin the start of Ramadan and the month-long fasting and observations of spiritual reflection, we are all very much aware this year, the Month of Ramadan will be a very different experience for Muslims all over the world due to COVID-19 restrictions. This is normally a sociable time, as abstention from food and water during daylight hours gives way to sumptuous meals and gatherings at dusk in previous years at the project.
This can have a negative impact on their mood and cause some to feel isolated and anxious. The project has tried to overcome this with the young people and have created a WhatsApp group. Regular Iftar meals have been shared, local radio links, YouTube links to films, Quran recitation videos and apps to some useful information regarding self-reflecting and prayer times with a live call to prayer every day along with some clean jokes.
Daily/Weekly counselling sessions with our in-house counsellor is also offered, as some of the young people can feel a range of emotions during this precious month whilst in lockdown. This helps them to talk about their feelings with someone they trust and allows them the freedom to share their worries.
The project has been decorated beautifully with a wooden mosque with lights, which is displayed in the window and decorations of Hilals (moon Crescents) hanging from the ceiling.
Staff have put together food parcels with donated food and money and delivered these to the young people, with a selection of rice, pasta, dates, watermelon, Zamzam water (holy water) and nonperishable items.
All the young people are being monitored and encouraged daily, to follow government guidelines to keep safe and well and reminded that we will all come through this stronger and ready for anything on the other side.