CJ Bishop Raises £600 for Park Lodge Project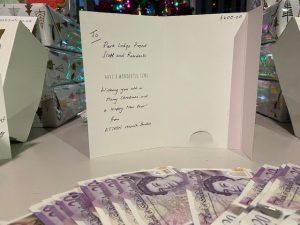 We would like to offer sincere thanks to CJ Bishop of Attain Health Studios for his recent fundraising efforts on behalf of the project.
CJ raised £600 for the project to ensure that young people are well supported over the Christmas period and have the opportunity to have a special and inclusive festive period.
CJ raised the funds by completing a sponsored row, on a rowing machine within the health studio. He rowed the length of the English Channel.
CJ is a true friend of the project, completing his student placement at the project, before working with Leicester City Football Club and delivering youth work in reach services. He has since launched a new venture, Attain Health Studios, yet continues to be a supporter of the project.
The young people, staff, and management committee of the project would like to say a big thank you for his herculean fundraising efforts and for his ongoing support of the project.
Thankyou CJ Bishop of Attain Health Studios!